Mister Feathers aka Kat is a 2009 gelding. Kat is a sweet, athletic guy. He has had cutting training on the flag as well as some training on cattle and turn back. He'd make a great ranch sorter/ penner. He has a comfortable smooth jog and lope and could be great in western dressage or ranch versatility. He has been in training the past year as well as ridden by a young rider. Take him any direction you wish, he would make a great addition to your barn! Video available.
$9500 OBO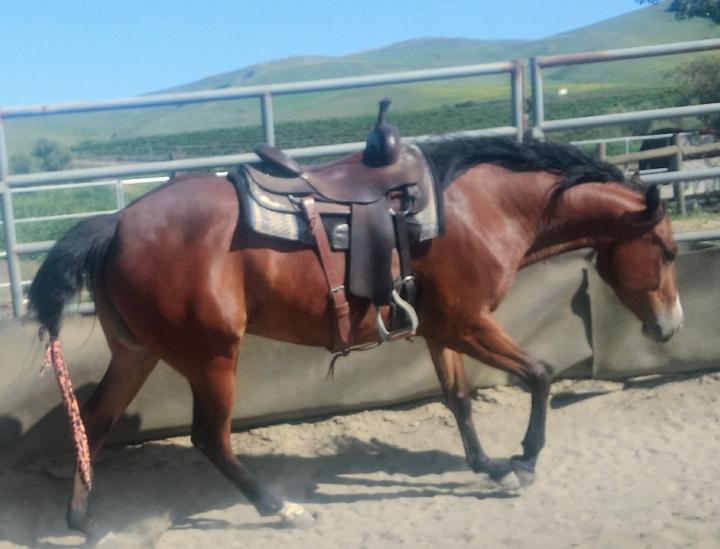 SOLD!
Shake Ur Lazy BonBon a.k.a. "BonBon" is a stunning Bay 4 year old 15H AQHA Mare. This flashy mare is out of the popular western pleasure stallion Lazy Loper. BonBon is still green, but with her natural low head, smooth jog and floating lope, she would excel as a ranch riding or youth pleasure prospect. Currently in training and will remain until sold, price will increase with more training. Don't miss out on this talented girl!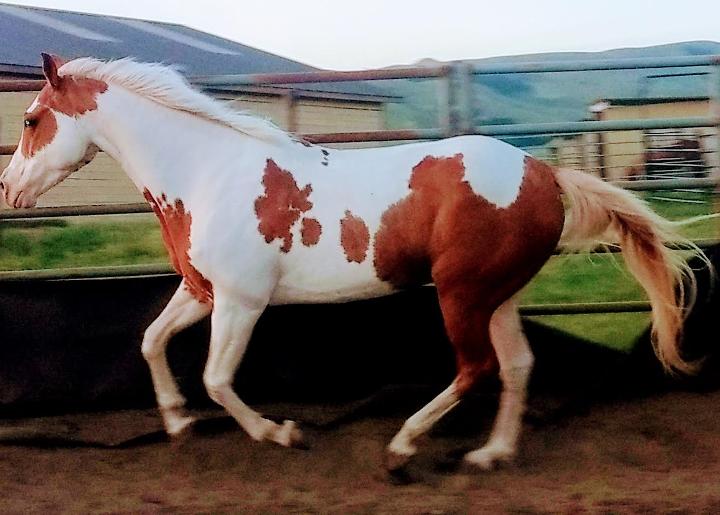 SOLD! Peppys Painted Dream a.k.a. "Brody" is a stunning Palomino tobiano 12 year old 15'1 APHA gelding. Brody is a sweet, flashy guy that wants to please. This eye catcher is good in the arena and had has years of experience going down the trail with other horses. He would be an excellent candidate for someone that wants to show locally, do western/cowboy dressage, trail trials, or just enjoy riding the fanciest, sweetest gelding in the barn! Currently in training and will remain until sold, price will increase with more training. Don't miss out on this guy!

Video: http://www.equinenow.com/horse-ad-1156270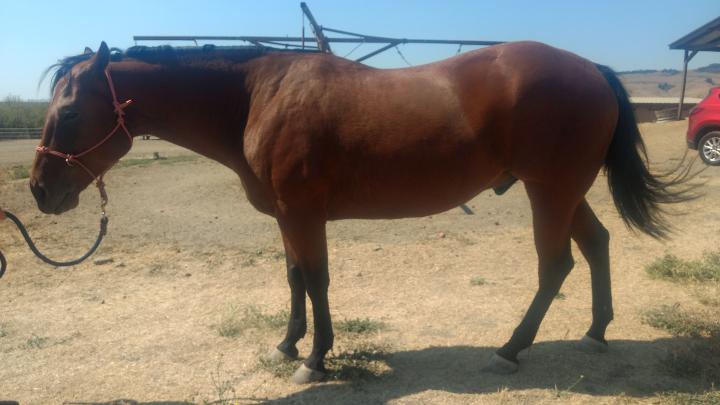 SOLD Wyatt is a handsome 8 year old 15'3 double registered AQHA and NFQHA gelding. We have had Wyatt since April, he came in for a tune-up and is now for sale. This is a fun, sweet big guy that wants to please. He is laid back and easy going, but has a good handle and stop. He was being used on a cattle ranch to move cattle. Great all around horse, possible ranch/roping prospect, or take him on the trail!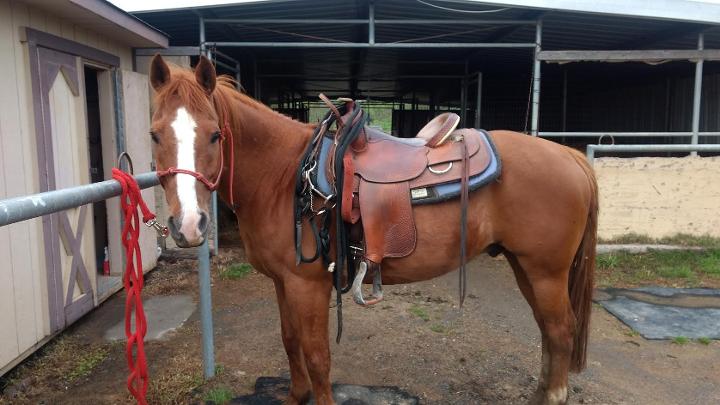 SOLD! Reggie is a cute 10 year old 14'2 Quarter horse. Reggie has had a hard life in the past and came in very nervous around people. He has gained a lot of confidence and is recommended for an intermediate + rider. He has a very sweet personality and wants to please. Fabulous out on the trail, not spooky or buddy sour. He trailer loads, ties, stands for farrier and UTD on his care. Reggie's owner is moving to Texas and can't take him with her. A good home is a must.

Video: www.facebook.com/simonhorsemanship/videos/1893574844247091/
~~~~~~~~~~~~~~~~~~~~~~~~~~

Let us help find you the perfect partner. Ann is experienced with matching owners with the perfect horse for them according to their experience level, goals, time and budget. Contact her for more information!