Therapeutic Riding (also known as Equine Assisted Therapy, Equine Assisted Activities, Equine Facilitated Therapy, and Riding for the Disabled) is the use of the horse as a therapy tool to achieve goals including cognitive, physical, emotional, social, educational and behavioral goals.
Using the horse as therapy goes back many centuries. Today, therapeutic riding is practiced in most countries in the world. In the U.S, The Professional Association for Therapeutic Horsemanship International (PATH Intl) puts forward standards in the industry that incorporates therapy, education, sport, and recreation/leisure activities.

The horse is an effective therapy tool, because the horse's movement simulates a normal human gait. This gentle rhythmic movement helps improve balance, muscle control and tone, motor development and coordination, balance, posture, strength and overall body awareness. For many riders, horseback therapy is the first time in their lives that they can experience the freedom and joy of independent movement.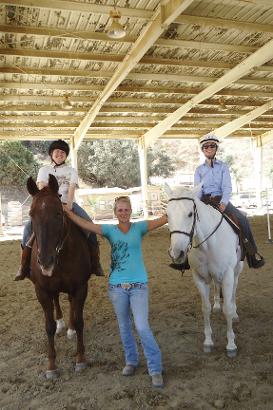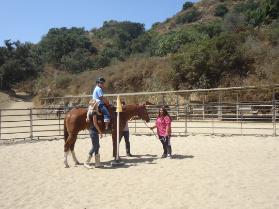 Therapeutic riding offers a motivational opportunity to improve attention span, concentration, memory, and language skill development. The positive horse and human interaction can result in a greater sense of teamwork, self-esteem, responsibility and communication.

Therapeutic riding is goal oriented and consists of activities that may include grooming, tacking, stable management, individual exercises, riding skills and games.

Each horse used in the program is picked for their calm, gentle demeanor and willingness to please. Volunteers are vital to therapeutic riding as they are trained to lead the therapy horses and sidewalk beside the horse watching the rider and helping to insure a safe, effective lesson.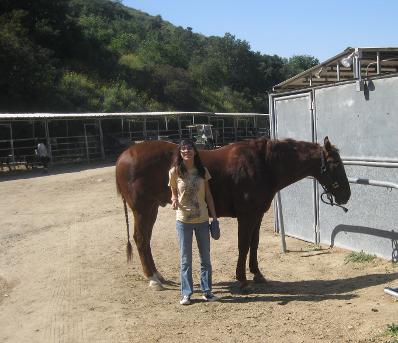 Therapeutic riding serves riders with the following disabilities (but not limited to):
Cardiovascular Accident/Stroke

Autism
Muscular Dystrophy
Cerebral Palsy
Visual and Hearing Impairments
Troubled Youth

Multiple Sclerosis

Spina Bifida

Emotional Disabilities

Brain/Spinal Cord Injuries

Amputations

Learning Disabilities

Attention Deficit Disorder